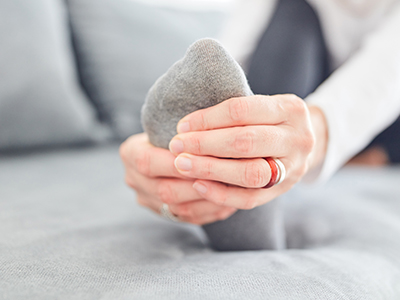 In the field of podiatry, PEMF therapy offers an innovative way to treat the pain and inflammation that accompanies a number of foot or ankle injuries and conditions.
A completely safe, drug-free, and non-invasive method of care, pulsed electromagnetic fields help to mitigate pain and improve performance along with supporting overall wellness. Approved by the FDA, PEMF technology has multiple applications in the areas of bone healing, pain relief, and inflammation.
PEMF therapy promotes the body's natural ability to recover by stimulating cell metabolism, increasing circulation, enhancing muscle function, and decreasing inflammation as well as pain. When used to provide relief from chronic pain, PEMF therapy not only restores the cells' ability to operate more efficiently but also reduces the body's perception of pain. Demonstrated to alleviate muscle & joint pain as well as the discomfort associated with arthritis, sciatica, strains, sprains, and more, PEMF therapy can also be used in conjunction with other treatments to enhance the benefits of care.